Rejuvenating Phototherapy Mask
Regular price

$299.00

Sale price

$179.00
Revialage Rejuvenating Phototherapy Mask
 uses ground-breaking technology to deliver unprecedented anti-aging facial results. For those seeking an easier and more affordable treatment with the highest efficacy.
Clinically proven results

Visibly reduce wrinkles and fine lines

Visibly reduce the appearance of pigmentation and redness

Boost collagen production

Minimize appearance of sun damage

Maximize skin's radiance and vibrance

Do it in the comfort of your own home. No office visits

All natural. No side effects. No pain.
Customized Treatments

Use Revialage Phototherapy Mask for 12 minutes a day. 4 days a week. For 6 weeks. Then take 2-3 weeks off and restart the 6 week cycle.

Anti-aging regimen: Red light + Blue Light + Green Light + Yellow Light

Anti-acne regimen: Purple Light (Blue + Red)

Smoother Skin regimen: Blue light + Yellow Light + Cyan Light + White Light

Comprehensive regimen: Use each light for 3 minutes for a total of 21 minutes (or cycle setting for 20min).

Custom: Select the light color for the targeted skin concern you are looking to improve.

Benefits are visible in as little as 3 weeks!
What's Included

Phototherapy Skin Rejuvenation Mask
USB Charging Cable
Adjustable Straps
User Manual 
Shipping

All orders are carefully packaged and shipped FREE within the USA, no minimum purchase.

60 Day money back guarantee.
Hurry, only 17 items left in stock!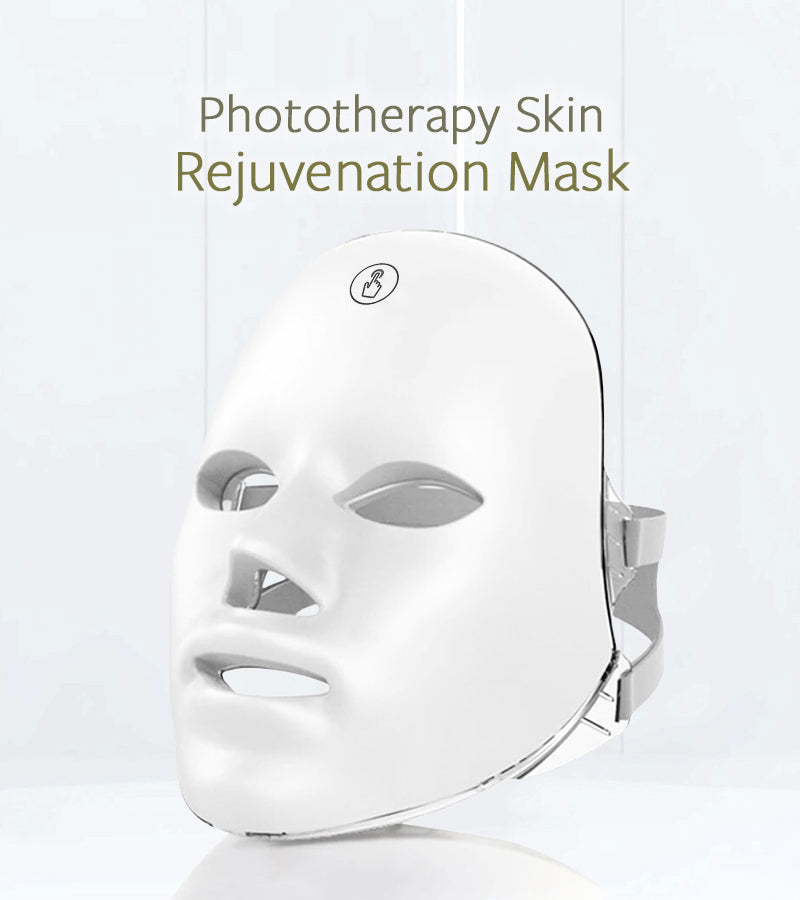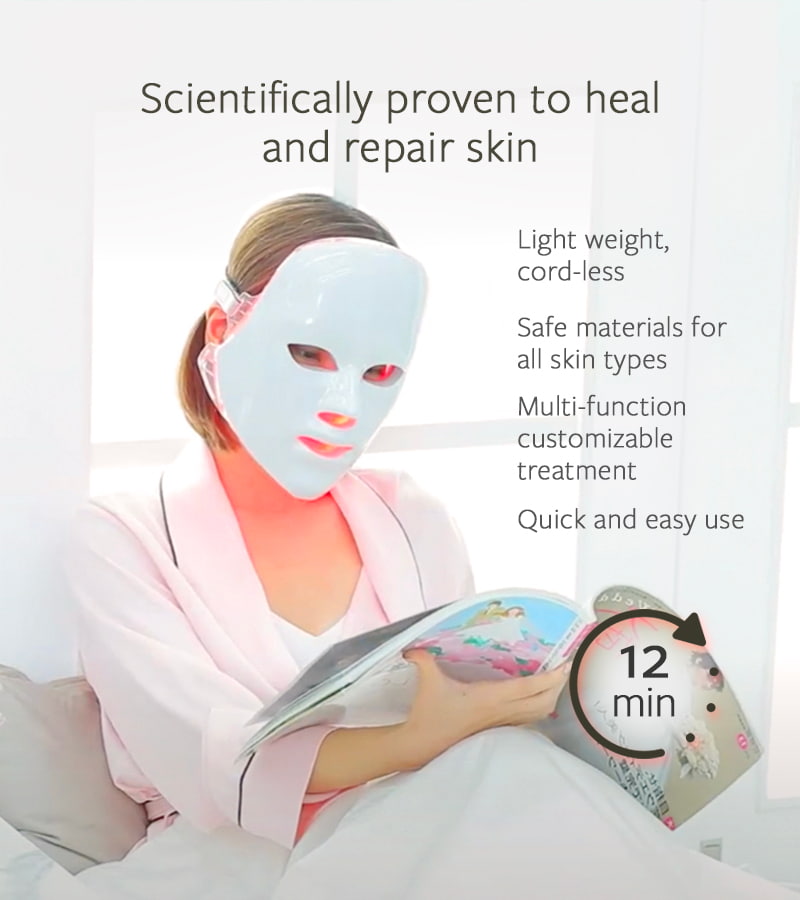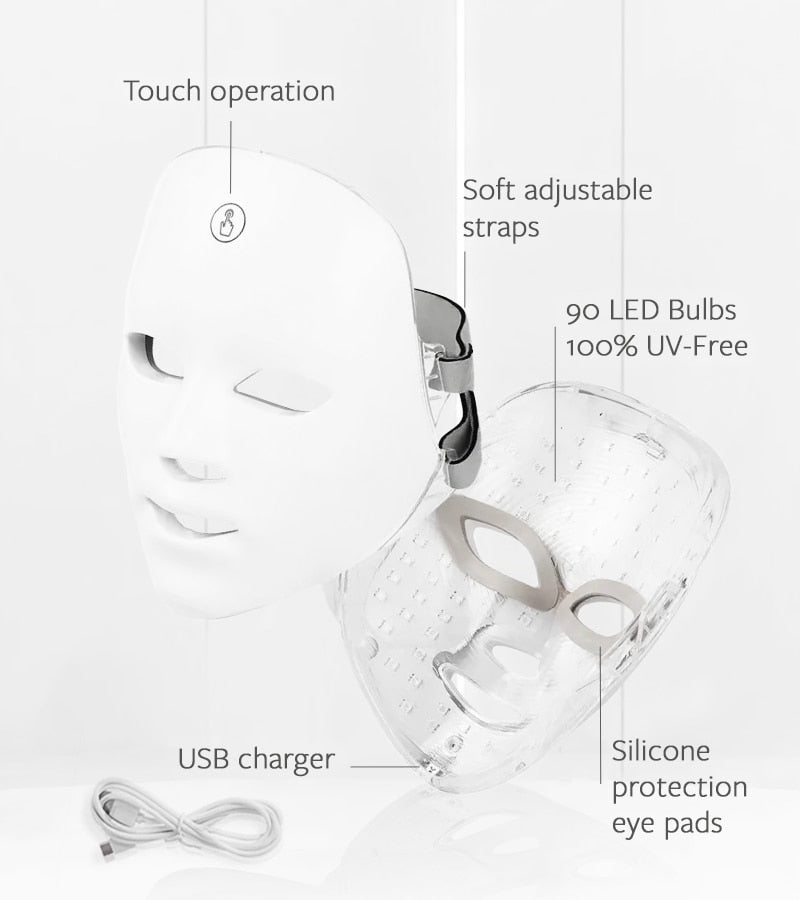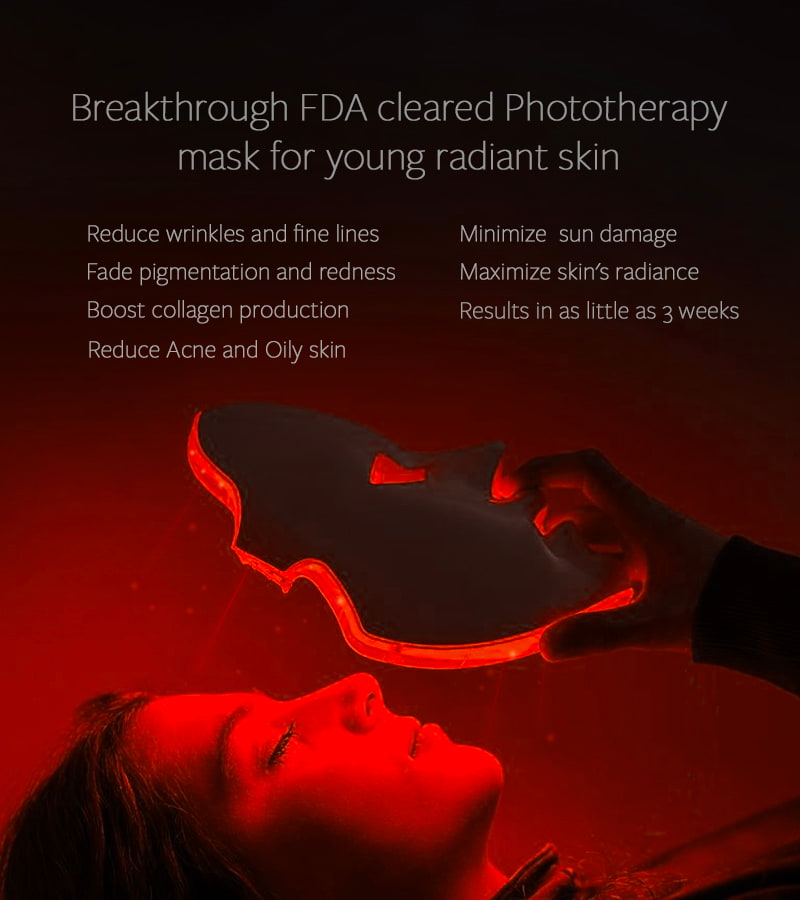 Professional Skin Rejuvenation Therapy From The Comfort Of Your Home
Achieve clinical-grade results at a fraction of the cost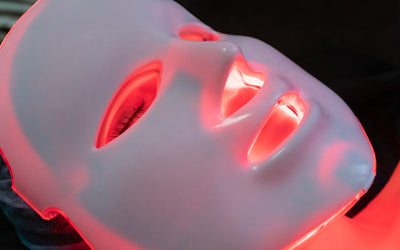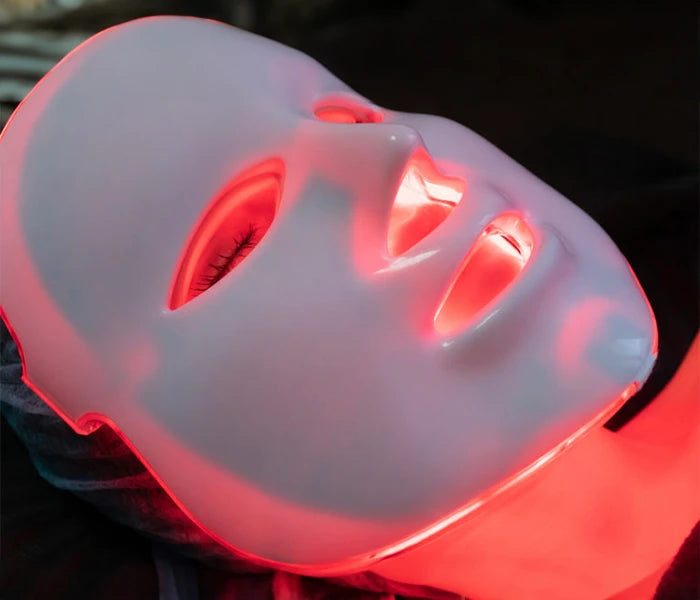 Light It Up. Tighten Up. Clear It Up!
Stimulate collagen production for firmer, youthful-looking skin.
Refine skin texture and tone for a beautiful effortless glow.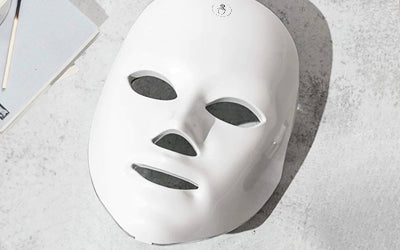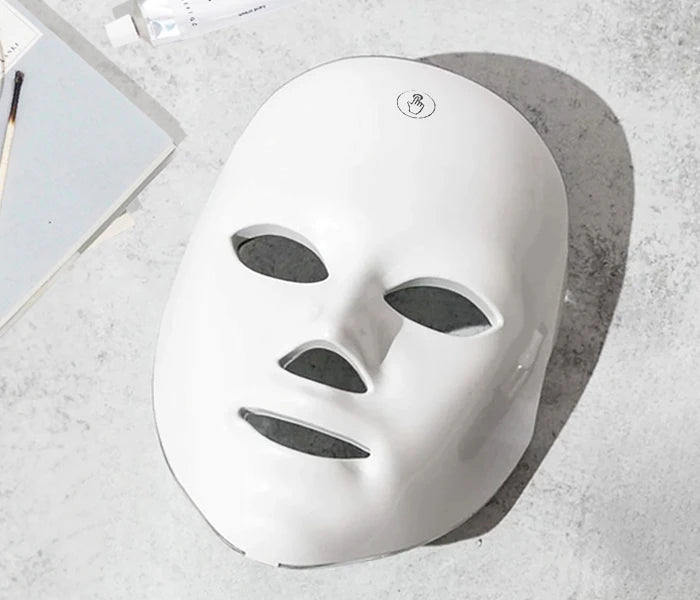 What's Behind The Mask?
A non-invasive and natural option, clinically proven to reduce signs of aging and combat acne.
This safe, non-invasive Phototherapy mask is the one you've been looking for.
Shop Now
Effective Treatment For Your Skin Concerns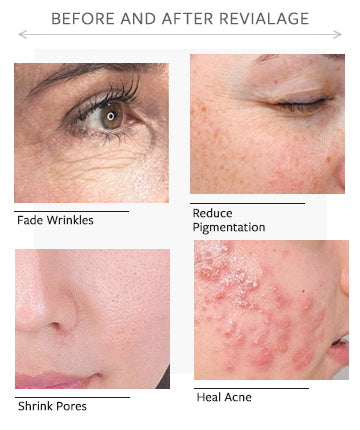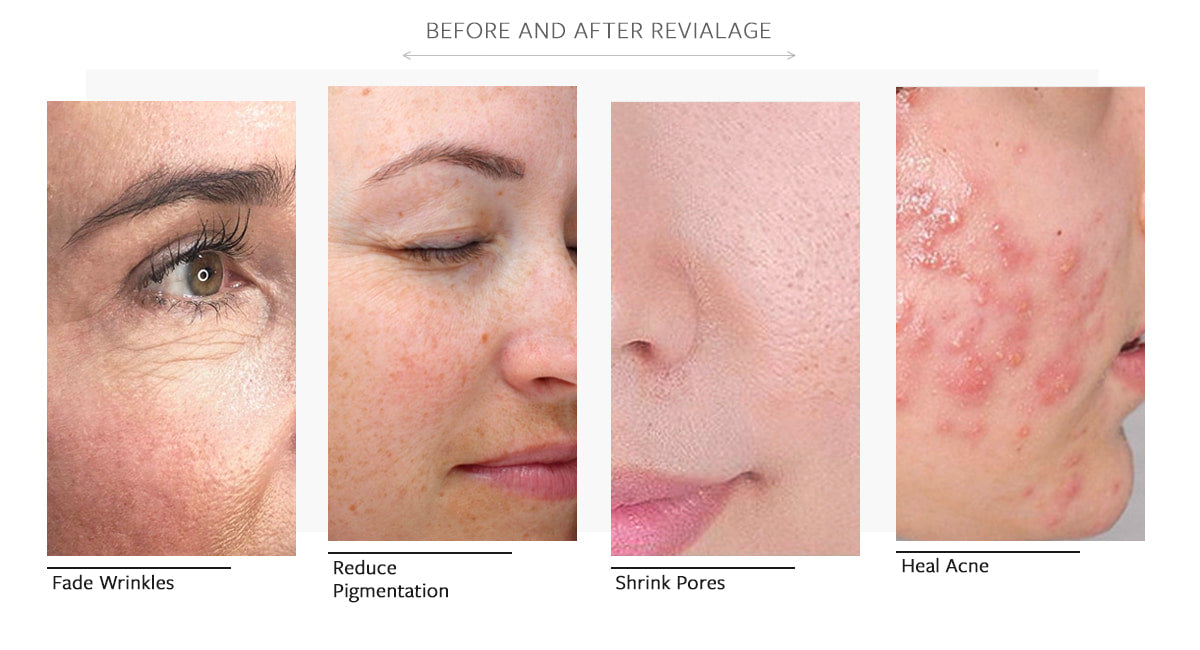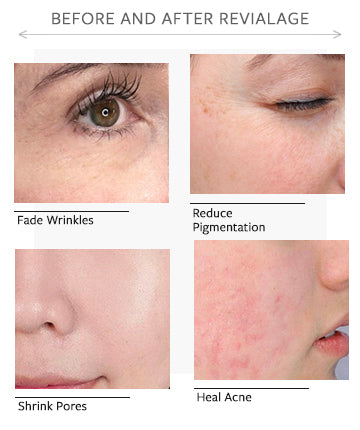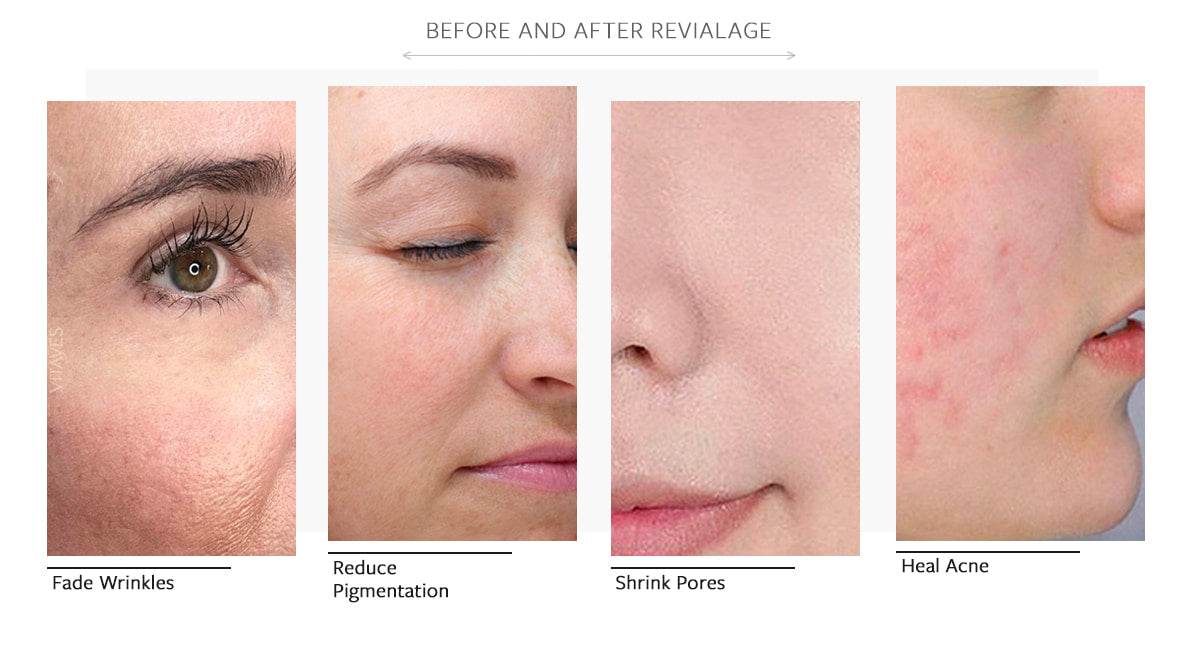 "I've struggled my entire adult life with acne, after this I can finally say I feel confident with my skin!"
How to use Revialage Mask
STEP 1

Adjust the straps to the most comfortable position and put the mask on your face.

STEP 2

Adjust the light and time settings for the proper personalized routine.

STEP 3

Use for 12 minutes a day, 4 times a week, for 6 weeks.
Easy to use, light cordless design, is the skincare treatment that adapts to your everyday routine.
Comprehensive Skin Repair in Minutes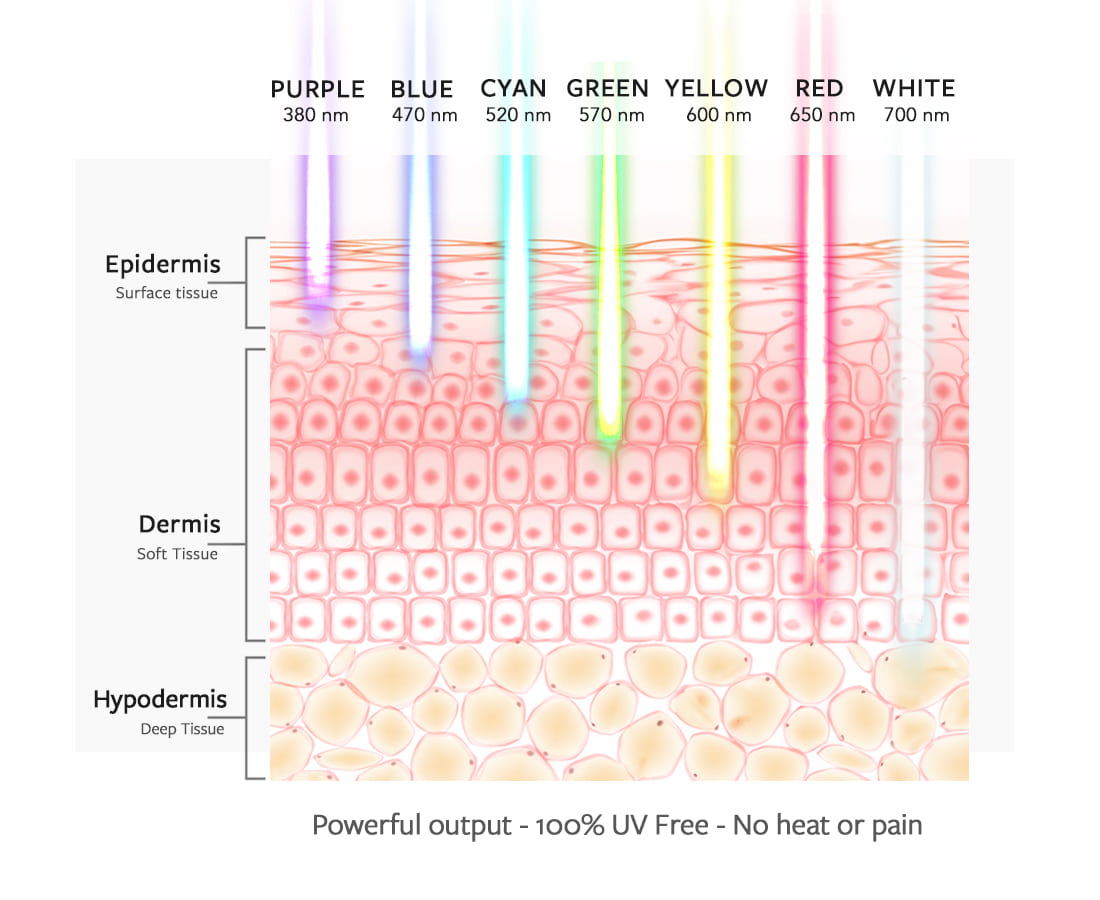 Multi Functional Face Light Therapy
Revialage Phototherapy Mask utilizes LED light color spectrum to stimulate a natural cellular response and repair your skin while delivering a safe therapeutic dose across seven treatment modes, targeting many specific concerns.
More powerful than other LED masks on the market, Revialage achieves the best and most efficient results.
Revolutionary Techology to Achieve Healthy Radiant Skin
Red light

Boosts collagen production, promotes cellular repair and better circulation for minimizing lines and wrinkles, and achieving a more vibrant complexion.

Blue Light

Clears acne by neutralizing the bacteria that cause the redness and inflammation, softens appearance of scars and blemishes.

Purple Light

Promotes the healing of acne scars and significantly reduces breakouts. Help reduce redness and inflammation.

Green Light

Controls hyperpigmentation and evens skin complexion, reducing dark spots and fine lines.

Yellow Light

Smoothes and balances skin texture at cellular level, reduces redness and improves skin softness and radiance.

Cyan Light

Reduces fine lines and crepey skin. Hydrates and tightens sagging skin for a firmer, younger appearance.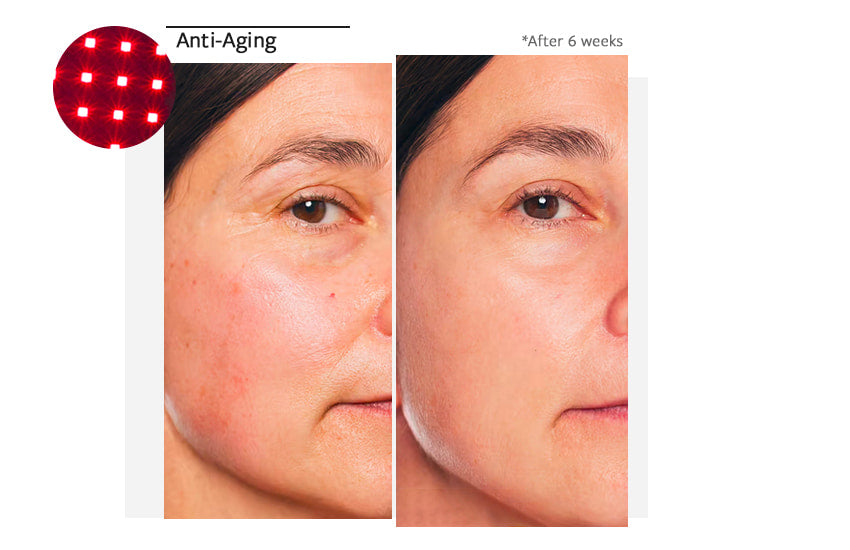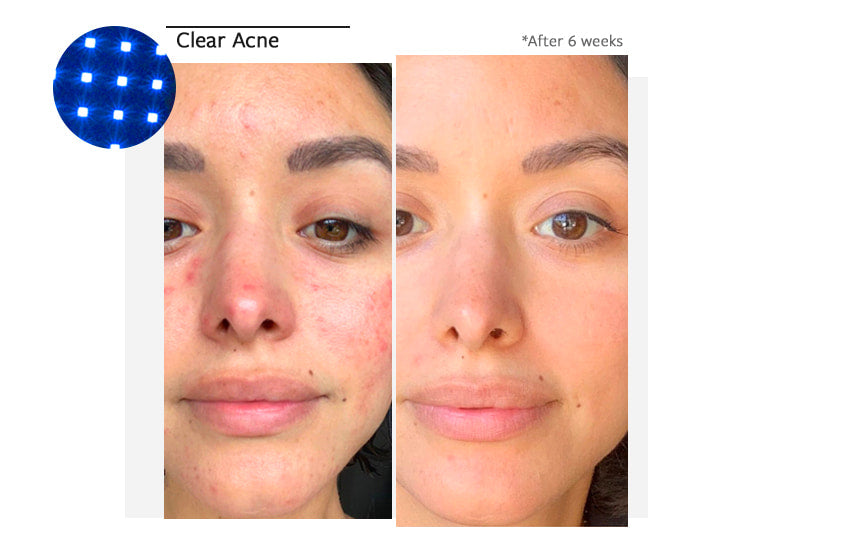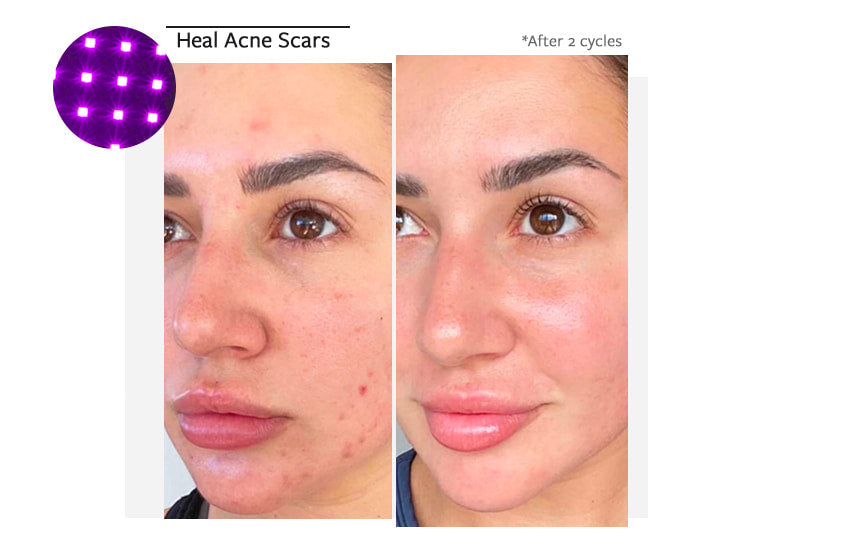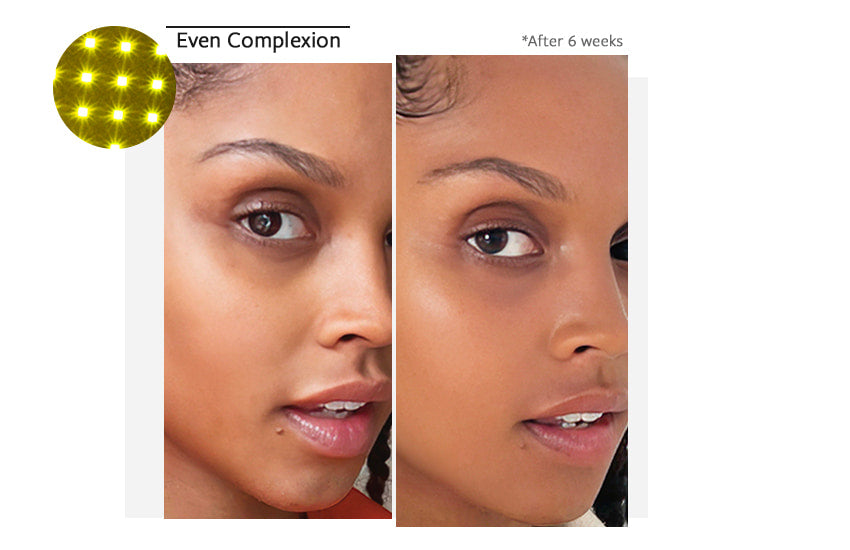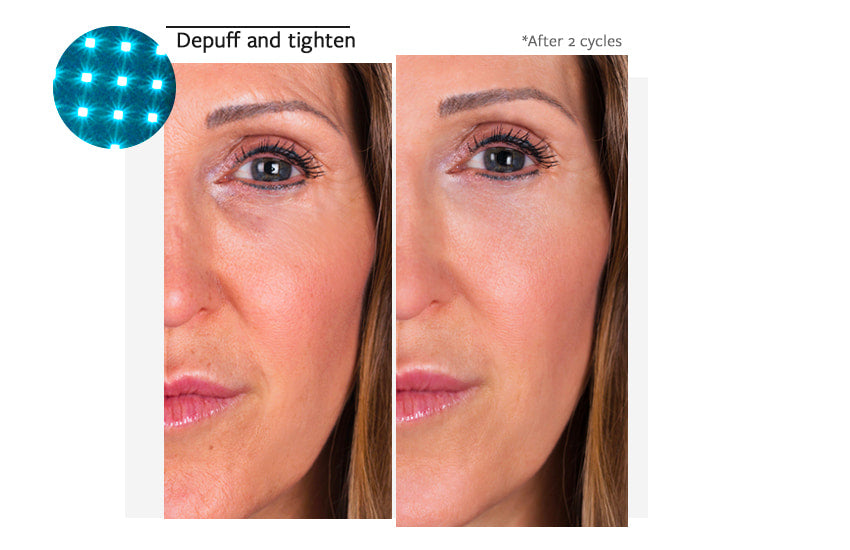 Results everybody can notice.
Let your Confidence Shine, with Revialage
I'm 56 years old. I've had a skin care routine for about 15 years but I could not get rid of the hyperpigmentation on my cheeks. I've used this for about 6 weeks, and although the hyperpigmentation isn't gone, it's lessened considerably. This is one item I'll never go without again!!

- Marylin C. (Fresno, CA)
I've been using it religiously for 3 weeks now. And I made sure I took a picture before I started this regimen and regularly under the same lightning in my washroom. My skincare routine has been consistent. I haven't noticed any big difference till today. My chin has always been darker than other areas on my face. Now that darkness has significantly subsided. And my skin looks smoother than before.

Denise S. (Myrtle Beach, SC)
Definitely works. Highly recommended. Slightly weird to put on first but you get used to it.

Taisha V. (Worscester, MA)
love the ease of use. Wear while watching TV. My skin is smoother and I have less redness so I will continue to use this daily.

Yuli T. (Mt Vernon, NY)
I'm 4 weeks in using this daily in addition to my normal skin routine. My skin has been glowing! And it's been really clear I think this has helped so much.

Carissa H. (Saratoga Springs, UT)
Definitely works. Highly recommended. Slightly uncomfortable design but you get used to it.

- Taisha V. (Worcester, MA)
FAQs
What is Revialage Phototherapy Rejuvenating Mask?

Revialage Phototherapy Mask is an FDA cleared LED light therapy technology. It's a portable, affordable home use device that use LED technology to reduce fine lines, wrinkles, blemishes, dark spots, acne and redness. Giving your face a younger, smoother and more virbrant feel and look.
How does it work?

The "LED Face Mask" uses three safe clinically proven wavelengths of light (red, blue, near-infrared) that work on skin cells to improve a range of conditions, stimulate new collagen production, visibly reduce the signs of aging and reduce acne and blemishes.`
What is the recommended regimen for anti-aging?

We recommend using the red light + green light setting 3-5 times a week for 6 weeks. Each session lasting 12 minutes. After the 6 weeks you should pause treatments to let your skin rest for 2 to 3 weeks.

After your rest period, restart the treatment in 4 week intervals with 2 to 3 week breaks in between.
Does this work for dark spots and blemishes?

Absolutely! Studies have shown red, green and deep white light to be particularly effective for reducing dark spots and blemishes.
What is the recommended regimen for anti-acne?

We recommend using the blue light + red light 3-5 times a week for 6 weeks, each session lasting 12 minutes. After 6 weeks you should pause treatments for 2 to 3 weeks to let your skin rest and regenerate.

After your rest period, restart the treatment in 4 week intervals with 2 to3 week breaks in between.
Is Revialage "LED Face Mask" safe to use?

Over 40 clinical studies and nearly 20 years of experience have proven that light therapy is safe for all skin types, with no pain and no downtime.

Revialage Phototherapy Mask is designed for safe use at home. LED light generates optimal wavelengths with no heat or UV light.

This device is suitable for all skin types and can be used with your regular skincare products.
Can I use Revialage "LED Face Mask" with other medications?

If you are on a prescription strength medication you should always communicate with your physician about the safety of combining LED light therapy with your prescription.

Generally non-prescription medications will have no restrictions on use with LED light therapy.
Does LED Light Therapy really work?

Yes. LED Light technology has been clinically proven to produce medical grade results for nearly 20 years.

LED light therapy devices have been specifically profiled in over 40 independent peer-reviewed published clinical studies of these studies, with applications ranging from skin rejuvenation, acne, pigmentation, and other common skin conditions.

Please note: Not all LED masks are created equal! Some brands lack the clinical studies or FDA clearance that demonstrate proven effectiveness.
My Skincare Holy Grail! 🌟⭐⭐⭐⭐⭐
After extensive research on facial masks, I zeroed in on the Revialage Rejuvenating Phototherapy Mask, and it's been a game-changer! The results are beyond pleasing, and my face feels rejuvenated after each use. I opted for the kit with the masks and tea serum, and combining the two under the face mask was a revelation. The clarity and shine on my face are unbelievable. Needless to say, I've already recommended it to a friend who is now a huge fan. This is a must-have in my skincare routine!
Radiant Skin Here I Come
The Revialage Rejuvenating Phototherapy Mask has become my secret to radiant skin and daily bliss! With regular use, I've witnessed a marked improvement in my skin's texture, fewer breakouts, and an overall enhancement in tone. This mask has transformed my skincare routine into a daily ritual of relaxation and rejuvenation. If you crave radiant skin and moments of pure bliss, this mask is a must-have!
Effortless Elegance for Your Skin! ⚡
The Revialage Rejuvenating Phototherapy Mask is a skincare dream come true! Its ease of use is unparalleled – a simple, user-friendly experience. The quality feels superb, assuring me of its effectiveness. Using it several times a week is a breeze, and I've encountered no problems at all. This mask has effortlessly woven itself into my routine, promising quality and convenience with every use.
Confidence Restored in 6 Weeks! 💖🌟⭐⭐⭐⭐⭐
Six weeks into using the Revialage Rejuvenating Phototherapy Mask, and I'm overjoyed with the results! A lifelong struggle with acne has finally taken a positive turn, and I can confidently say my skin has transformed. The boost in confidence is immeasurable, and this mask has become my newfound skincare ally. Here's to six weeks of progress and newfound self-assurance – a game-changer!
The Actual Inexpensive Alternative
I bought this light therapy mask after feeling hopeless in healing my skin after spending hundreds and hundreds on skincare products that did absolutely nothing for my skin. I had so much hope that this would be the answer to all my skin problems. I started using the mask on Feb 10th, 2023. I used it consistently 4 times a week (as advised) and for the first 7 or so weeks I didn't notice any improvements in my skin. In the 5th week, I was considering returning it as I was so disheartened and disappointed. But I decided to keep going and I'm glad I did! By the 2nd round of the 6 weeks cycle my whole complexion had significantly improved